NOISE-CON 2023
15 mayo|08:00

-

18 mayo|17:00

UTC+0
NOISE-CON 2023 is co-located with the 2023 SAE Noise & Vibration Conference and Exposition. Both conferences will have a full set of separate technical sessions, as well as special joint sessions and a combine exposition hall. NOISE-CON 2023, as a joint conference with SAE & TRB, expects to be one of the largest noise and vibration conferences in North America, featuring as many as 150 exhibitors and a combined attendance in excess of 1,500.
NOISE-CON 2023 will be held at the DeVos Place which is a premier convention center located in downtown Grand Rapids, Michigan. It is nestled beside the Grand River with a picturesque riverfront setting. Downtown Grand Rapids is located 15 minutes from Gerald Ford International Airport and is easily accessible from all major interstates. DeVos Place is part of a vibrant downtown entertainment district featuring dining establishments, nightclubs, four museums, and the 12,000-seat Van Andel Arena, all within walking distance. To find things to do and places to eat in the area, please visit here. Immediately adjacent to DeVos Place, we have reserved a room block at the Amway Grand Plaza Hotel which is accessible by a climate-controlled skywalk.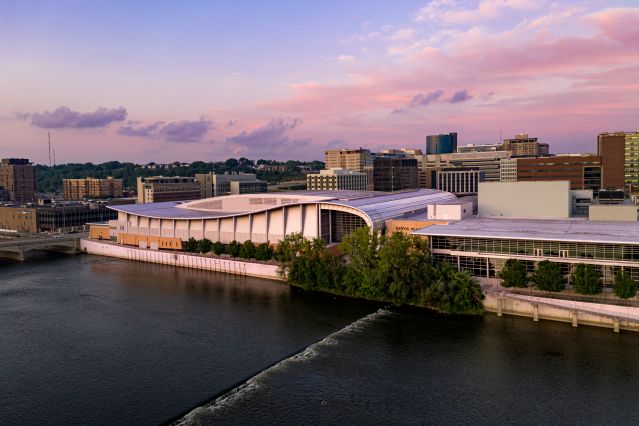 Grand Rapids, Michigan – named one of America's Super Cool Cities by Expedia – offers an experience like no other. Expedia cited the city's awesome art, fantastic food, world-class beer and thriving live-music scene – all of which is abundant in the city's safe, clean downtown, where 200+ restaurants, breweries, shops, museums and entertainment venues are located within a 10-minute walk of four-star hotels and a skywalk-connected convention center. All of this, plus a world-ranked airport make Grand Rapids a super fun place to visit! Check out things to do in Grand Rapids, from Arts, Culture, & History to Shopping and Beer City!
Important Dates

Registration Launch: December 9, 2022
Abstracts Due: January 20, 2023
Paper Submission Opens: February 3, 2023
Papers Due: March 20, 2023
Early Registration Deadline: April 7, 2023

Letter of Invitation

To request a letter of invitation to NOISE-CON 2023, please email ibo@inceusa.org with your request. If you are a speaker and would like your invitation letter to include reference to your paper, please include your paper title in your request.
NOISE-CON 2023 Planning Committee
Conference Chairs
Hether Fedullo
Jim Thompson

Vice Conference Chairs
Andrew Barnard
Jeanette Hesedahl

Technical Chairs
Gordon Ebbitt
Miles Penhale
Steve Sorenson

Special Events Team
Jeanette Hesedahl
Rob O'Neal

Keynotes and Plenary Speakers
Andrew Barnard

TRB Representative & Technical Program Team
Judy Rochat

SAE Conference Chair and SAE Coordination Team
Tom Reinhart

Student Coordinator
Amulya Lomte